LAMB RAAN FEAST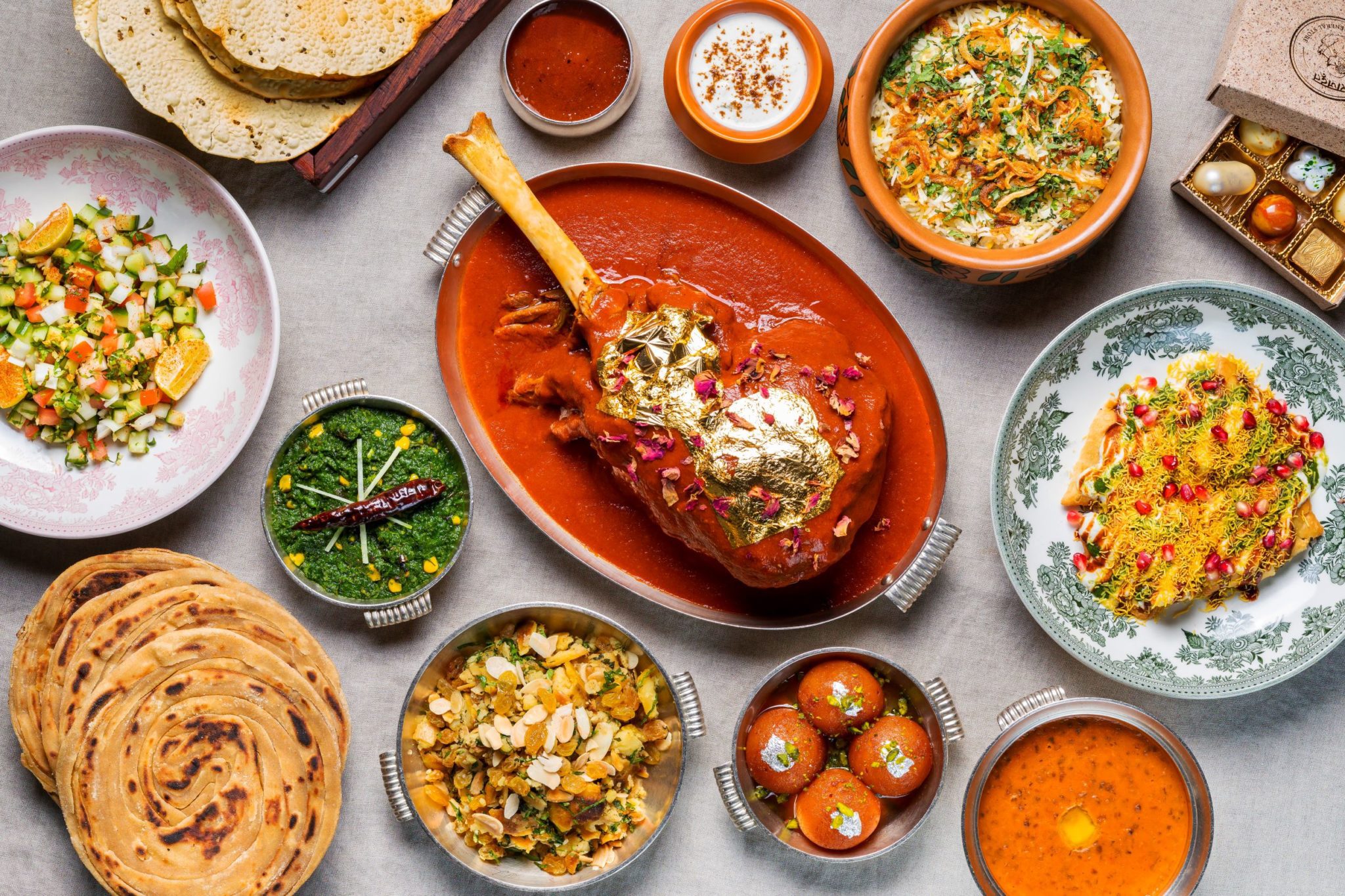 The Lamb Raan Feast, one of Gymkhana's private dining offerings. A feast fit for royalty.
The  Raan is a royal dish traditionally served as part of the feast and dinner hosted by the erstwhile Mughal emperors. The whole leg of baby spring lamb is slow braised with onion and tomatoes, finished with garam masala and topped with gold leaf. Raan forms the centre piece of the royal meals, the soft and succulent meat is served with Chicken Butter Masala, Gucchi, Khumb & Truffle Pilau with sides of Dal Maharani, Saag Makai, Aloo Jeera & Naan Bread Basket.
Finish off with either Saffron Pistachio Kulfi Falooda or Cardamom & Basmati Rice Kheer, Fresh Mango, Sorbet.
To enquire about private dining please follow the following link here.
*Please note that the Lamb Raan Feast must be ordered 48 hours in advance of dining. To notify the restaurant view the following options here.